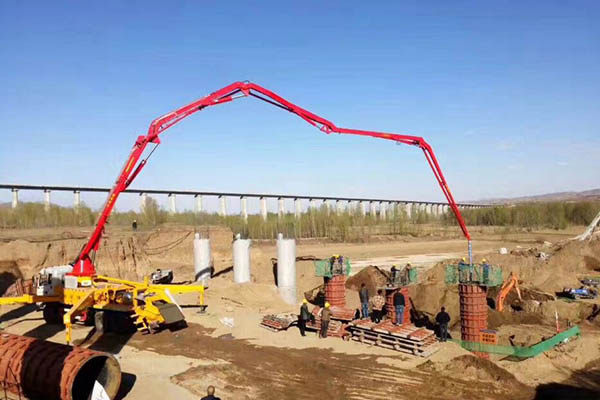 Boss Zhang has been engaged in the concrete industry for more than ten years in Hebei Province. He has witnessed the development of the concrete industry from the beginning of using climbing tigers, mixers, Drag Pumps, ground pumps and other equipment to the present small concrete pump trucks.
As early as a few years ago, he had the idea of buying a pump truck. At first, he hesitated a little. Later, the construction machinery industry recovered. Boss Zhang decided to start a small pump truck. After searching and querying several pump truck manufacturers on the Internet, and then investigating several small pump truck manufacturers on the spot, after comparing various aspects, we have no hesitation in choosing agricultural construction products and purchasing a 37 meter pump truck.
It took more than a year to finish the construction of high-speed railway. Boss Zhang was very satisfied with the pump truck of nongjian special steam. It was convenient and convenient to use, with many accessories and long service life.
Jiangsu, boss Chen, bought a 37 meter pump truck at nongjian special auto at the beginning of this year.
Mr. Chen has been engaged in concrete equipment leasing business. He has a second-hand pump truck of his brand that he bought before. Due to the expansion of business in the past two years, he wants to buy another pump truck. After a market survey, he found that compared with some big brand concrete pump trucks, the pump trucks of nongjian special automobile have higher cost performance, many accessories, longer service life and greater price advantage.
By calling 400-6290-698, he got in touch with Nongjian Special Automobile Co., Ltd. later, accompanied by the marketing manager, he went to the manufacturer for field inspection and placed an order on the spot. Now it has been purchased for half a year. The pump truck has been in good use. The discharge is even. There is no fault. The quality of the lever.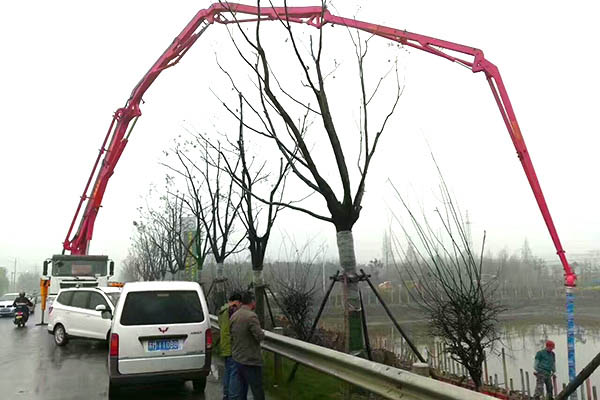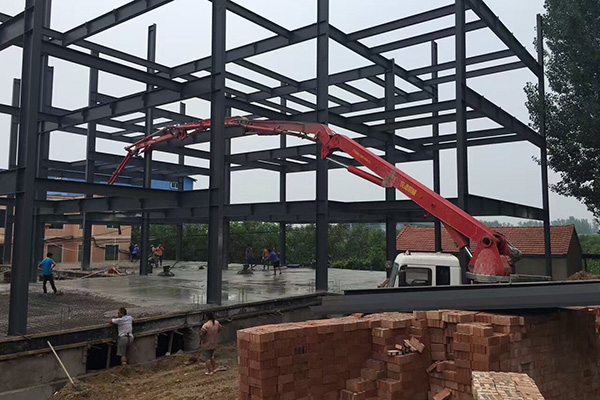 Anhui, boss Zhao, used to use the old-fashioned concrete equipment, which is inefficient and has a large number of people. He often has to stop work and have people repair the pipe. In addition to the maintenance fees and workers' salaries, he can not earn much money.
Later, I heard about the advantages of small concrete pump truck, and started with a 33 meter pump truck of agricultural construction special automobile. Boss Zhao said that the small pump truck, which integrates mixing, pumping and transportation, is very convenient and convenient. He bought the agricultural construction pump truck and didn't need to hire so many workers, but it has a lot of work efficiency and a lot of driving methods. It has been used for more than two years now, and there is no big problem in boom, engine and main oil pump. The price is also quite solid.
Hunan, boss sun, runs a mixing plant of his own, mainly undertaking the construction of rural and urban buildings or infrastructure.
As the construction industry heats up again and business grows, he wants to buy another small pump truck with mixing function. Through online search and consultation, careful field investigation, and comparison of several similar products, he decided to buy the 30 meter mixing integrated pump truck of Nongjian Special Automobile Co., Ltd.
During the inspection of Nongjian Special Automobile Co., Ltd., he carefully understood the detailed use of the pump truck. He was very satisfied with the quality and price of the pump truck. Compared with the similar products of other manufacturers, the cost performance ratio was very high. Boss sun was very satisfied with the mixing pump truck which integrates transportation, mixing and pumping.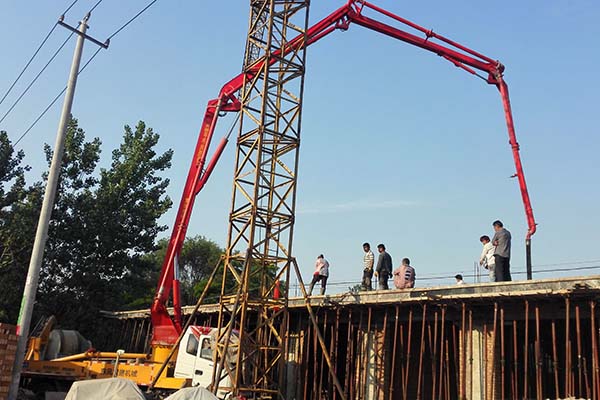 Nongjian special steam pump truck also started in time, with full-time drivers delivering the pump truck to Hebei on time, and after-sales engineers training customers to operate and use the pump truck.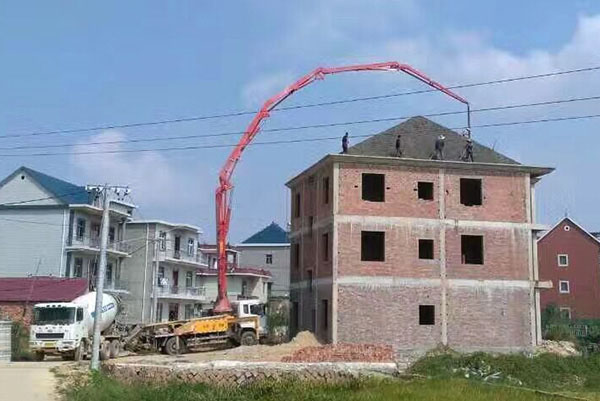 Shandong, boss Wang, has been engaged in concrete business for more than ten years. From the beginning of some loose activities to the later commercial concrete, with the material cost becoming higher and higher now, and the commercial concrete price rises when it stands still, I feel that the profit space is getting smaller and smaller.
He has always wanted to find a more competitive device to replace business people. I'm very interested to hear from friends in the concrete industry about the mixing integrated pump truck of Nongjian Special Automobile Co., Ltd. This kind of pump truck has its own mixing function and is directly pumped, so that it does not need to go to the buyer to mix for construction, which is economical.
Boss Wang went to the special automobile factory of agricultural construction for a detailed investigation. Only after understanding, did he know that this kind of mixing integrated pump truck can also be connected to the pipeline construction and decisively placed an order.
Guangxi, boss ou, just built a mixing station, wants to buy two concrete pump trucks. He inquired about the products of the next pump truck on the Internet. By comparing the trucks from different manufacturers, he found that there are many spare parts selected for the pump truck of nongjian special automobile, the quality is guaranteed, and the price is particularly suitable compared with the first-line brands. After consulting by telephone, he drove to Henan for field inspection.
When I arrived at nongjian special automobile, I saw the spacious factory area and 70000 square meters of production workshop, which was totally different from those small workshops with only a few equipment in production. One pump truck that had already been produced was placed neatly and orderly. I believed in the strength of the company, so I decided to buy two 37 meter pump trucks on the spot.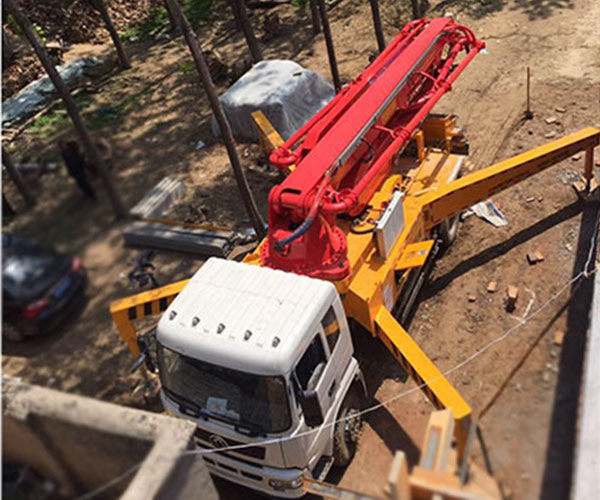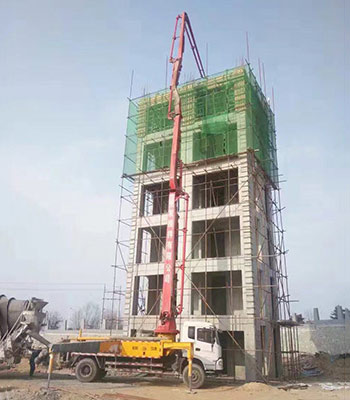 Henan, boss Gao, suffered a lot of losses and didn't make much money when he started to work in the concrete industry. Later, after a friend's introduction, I came to nongjian special automobile, visited the production workshop, inspected the production scale and product quality of the company, and felt very satisfied. According to his current needs, manager Li of nongjian special automobile recommended a 30 meter pump truck to him.
Boss Gao thinks that nongjian is a trustworthy company and its products are also satisfactory. So I signed the full order on the spot. Almost a year before and after the recovery of the cost, this year immediately ordered a 33 meter pump car!
The small pump car produced by agricultural construction special automobile is suitable for rental users, and the cost can be recovered in one year. The product quality is trustworthy.
Shanxi, boss Liu, was in the business of hoisting parts before. Due to the bad market, he had to change his business. After market investigation, he found that the prospect of small concrete pump truck industry was good, so he decided to buy a new one to start his business.
A friend introduced him to purchase the pump truck of nongjian special automobile. The sales manager first took him to the construction site in Shanxi Province to see the field operation of the pump truck, and then accompanied him to the factory for field inspection. He thought the pump truck of nongjian was really good, but he couldn't afford so much money at the moment. Agricultural construction also provided him with a set of car purchase plan by stages, with a down payment of only 30%, and the interest rate basically consistent with the bank. Boss Liu's business has been good. He paid off the installment 2 years later.